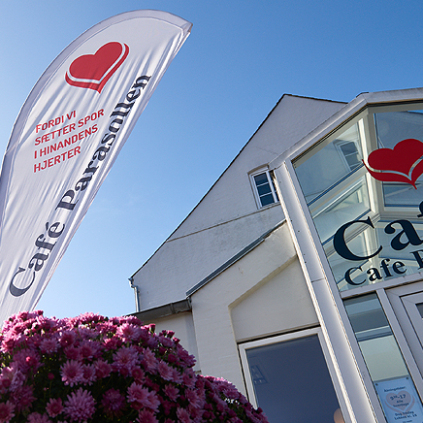 Café Parasollen; Vejle
A safe haven for all.
Cafe Parasollen is organised under YMCA's Social Work in Denmark. Around 45 active volunteers are the driving force behind the café together with a few paid employees and a board. The employees and volunteers ensure that a number of daily tasks are solved like cooking, baking, cleaning and serving of food and non-alcoholic beverages. This in order to provide an inclusive environment where people can meet and feel welcome – have a talk eye to eye and feel welcome and appreciated.
The guests have different needs which we like to accommodate best possible. With approx. 100 daily visitors we meet people across age and background. The donation from Henrik Busk Andersen generated from sales of the Bridgebuilder will mainly be allocated to strengthen the activities and focus towards 2 specific groups of visitors, where we have a special focus.